Info Session: How You Can Unlock Your People's Unlimited Growth

Aug 17, 2023 (Thursday)
6:00 - 7:00 pm Japan Standard Time
Date: February 6, 2023 (Monday)
Time: 6:00 – 7:00 pm Pacific Standard Time
Unlock the full potential of your workforce! Sign up now for this exciting online session and explore how e-learning with GLOBIS Unlimited can help you break free from the workforce learning methods of the past.
GLOBIS Unlimited live info session and discussion
Event Agenda:
Part 1:

 Introduction to GLOBIS Unlimited

Part 2:

 Live demonstration from the learner's perspective

Part 3:

 Live demonstration of admin dashboard and tools

Part 4:

 Service benefits and Q&A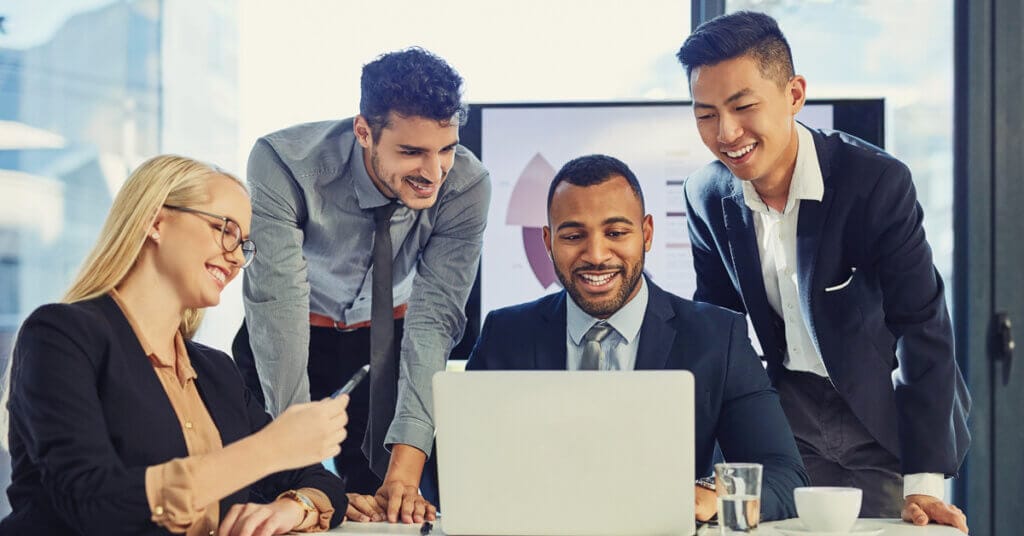 GLOBIS Unlimited Live Info Session and Discussion
Join us as we dive into a live info session about GLOBIS Unlimited's robust e-learning platform. You'll witness firsthand how GLOBIS Unlimited can benefit both administrators and learners across your organization. Experience learning library interface, course catalogue, and customized learning paths that will transform the way you approach L&D.
Sign up today for this exciting online session and embrace the evolution of learning & development with GLOBIS Unlimited. Together, let's break free from traditional training methods and unlock the full potential of your workforce.
Who should attend?
HR and L&D leaders interested in exploring new ways to upskill and empower their workforce through unique e-learning solutions.
Event Schedule:
August 17, 2023 (Thursday)
6:00 - 7:00 pm (Japan Standard Time)

The session will be held on Zoom. Please register for this event to receive the Zoom link.

Language: English

About the Speaker
Etienne Castel
Business Development Lead, EMEA
After graduating from Sciences Po Paris with a Master's Degree in Public Administration, Etienne has spent a decade in strategic international business development roles in France, Japan, the United States and the Netherlands, for both the public and the private sectors. His areas of expertise include new market entry strategy and cross-cultural communication. His experience gives him the ability to see problems and think of solutions from a wide perspective.
At GLOBIS, Etienne supports companies in the EMEA region in the development of successful L&D strategies making use of technology, hybrid learning and e-learning.

About the Speaker
Alexander Rewey
Senior Instructional Designer
Alexander has over 14 years experience in education and instructional design in Japan and the US. He helped launch GLOBIS Unlimited in 2019, and continues to develop weekly content for the platform, specializing in Marketing and Strategy.
Alexander is also an MBA graduate from GLOBIS University and holds a Bachelor's of Arts in Journalism and Mass Communication from the University of Wisconsin-Milwaukee.
About GLOBIS
GLOBIS provides corporate and executive programs in English, Chinese, and Japanese, both online and on-location, to develop the next-generation of global leaders.

As Japan's No. 1 business school and largest corporate education provider, GLOBIS strives to develop and empower business professionals through a wide variety of services that help individuals and organizations pursue their goals. These services include tailor-made corporate training, e-learning (GLOBIS Unlimited), MBA programs (GLOBIS University and GLOBIS nano-MBA), and publications (GLOBIS Insights).

GLOBIS has campuses in Japan, the USA, Europe, Singapore, Thailand, and China.
About GLOBIS Unlimited
GLOBIS Unlimited is global business e-learning powered by Japan's No. 1 MBA. GLOBIS Unlimited gives busy professionals the opportunity to learn business trends and the essentials of an MBA anytime, anywhere.

GLOBIS Unlimited empowers individuals and organizations with a full library of online video courses exploring essential business frameworks, concepts, and trends, and a clear understanding of how to apply them to business needs.